We don't want to make assumptions, but we can probably guess two things about your desires for your holiday marketing plan this year: 
You

do

want to take advantage of increased demand for goods and services during this time by increasing sales volume. 

You

do not

want to be scrambling in mid-December designing email templates in MailChimp and boosting Facebook posts to try and increase sales volume.
Unfortunately for many small business owners, #2 is the default marketing strategy every year. 
Not. This. Year.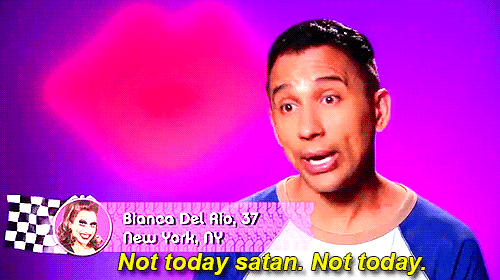 This year it's time to take control of your digital marketing to ensure your business stands out from other brands in the crowded email inboxes and cluttered social media streams of your potential customers. If you're not willing to plan ahead, you're at risk for missing out on a once-a-year opportunity of increased consumer spending. 
Here are just a few numbers to really drive our point home:
For some small businesses, the holiday season can represent 20-40% of their gross revenue, and if you're in that group, you're gonna want to pay extra attention:  
It is never too early to start planning your holiday marketing strategy, with many consumers starting their holiday shopping before Halloween. The holiday season includes shopping events like Thanksgiving weekend (Black Friday, Small Business Saturday, and Cyber Monday, and Super Saturday) and Christmas. Of course, beyond retail, many businesses such as restaurants and event-based companies are gearing up for New Year's. 
In order to help you prepare for the holiday rush, we give to you the Holiday Marketing Planner. With this resource, you can simply 'fill in the blanks' with your brand, products, or unique selling proposition and have a complete marketing strategy for the holiday season. 
Trust us, tackling your holiday marketing planning now—as opposed to waiting until last-minute December or wishing for Santa to drop one down your chimney—will pay off big time in a couple of short months. 
Your Holiday Marketing Planner
We designed this guide to help you: 
Plan your holiday marketing activities in advance

Prepare for busy weeks and stay on track

Profit from the increased consumer spending
There are plenty of marketing tips, tactics, and strategies online, but the Holiday Marketing Planner from Promo.com is different because it's a one-stop-shop, fill-in-the-blanks template for marketing success. And because each business is unique, we've made sure this planner provides a framework that you can customize and expand to suit your specific needs. 
If you follow each step closely and fill out the blanks that relate to your business, you'll have a customized marketing strategy heading into the holiday season, which means no more scrambling with last-minute promotions or price drops to try and increase volume. 
Here's what you'll find inside: 
3-month calendar (October – December) with all important dates

Recommended ad flights and email send dates

Strategies to win over consumers in a crowded market

Helpful resources to advance your digital marketing knowledge

Video suggestions to help you maximize engagement

Social media best practices
How to use the Holiday Marketing Planner
While this marketing template is extremely comprehensive, it's also very easy to use. We know that you have a lot of other responsibilities on your plate so we made sure to make it as friction-free as possible. 
Just follow these steps and you'll be on your way to holiday marketing success:
Download the free guide here.

Save the PDF to your desktop to keep in handy (or feel free to print it out).

Browse the 3-month calendar and decide which suggestions are right for your business.

Add important dates for your business that are not in the calendar.
Follow your holiday marketing strategy at a stress-free steady pace.
Once you have your fool-proof calendar, check out these tips below and optimize your strategy:
Digital marketing strategy crash course—holiday edition
So you want to cash in on the holiday season spending—you and every other small business owner. Virtually all companies are going to be increasing their ad spend and email marketing campaigns during the holiday season. 
What that means is the cost of your ads are going to go up, and your email open rates will likely go down. That is, unless you are strategic about your marketing efforts. Lucky for you, you can use the info below (plus the Holiday Marketing Planner) to create an effective marketing strategy for the next 3 months. 
It all comes down to three main areas—audience, content, and conversion. Let's tackle each one at a time. 
Audience
There are three groups that you should spend time and money marketing to: 
Cold Audience

– People who don't know your brand, but are interested in your niche (or fit your profile)

Warm Audience

– People who have been exposed to your brand by visiting your website, watching one of your videos, following your social media profiles, or subscribing to your email list. 

Customers

– People who have already done business with you. 
Existing and past customers are the easiest to sell to, subscribers second, and new people are the hardest (and most expensive). We know, this likely isn't a huge surprise to you, but the reason we bring this up is because your marketing effort should match the audience you're targeting. 
A "Buy now!" message won't resonate with a cold audience, as they don't know your brand, haven't seen in-depth product details, and haven't read any of your customer reviews. Sending those cold audiences conversion-oriented messaging—especially when every other business doing it during the holidays—is going to be both expensive and inefficient. 
The smart marketer tailors the message (ad or email) to suit the target audience. 
For example:
Cold audience

: "Here's the benefit or the pain point this product solves." 

Subscribed audience

: "Here's social proof that other people like this product." 

Past customer

: "This product makes a great gift." 
Make sure you know which audience you're targeting before crafting your messaging. 
Content
The next few questions you need to ask yourself revolve around the content you produce: 
What type of content should you post?

Where should you post it?

How can you make your content stand out?
Like we said above, the type of content you need to post depends on the audience you're targeting, so let that be your guide. People who are new need awareness-level content such as product demos, benefit claims, etc. 
Channels
For direct-to-consumer brands, social media, email, and paid advertising will be your main sales channels. For email and organic social media, you should post messages that are applicable to either 'subscriber' or 'customer' audiences. For paid social or Google Ads, stick with awareness-level content. 
Creatives
Lastly, in order to make your content stand out, consider using short marketing videos tailored for engagement on social media platforms. We already know that video ads receive 20% more clicks than their image counterparts, which is going to drive significantly more traffic to your site. 
Not sure where to start? Start with one of our holiday video templates! Our template library contains pre-formatted video templates for Thanksgiving, Black Friday, Cyber Monday, Christmas, and more. Promo.com templates are a great place to start for beginners (and experienced video editors) because all you have to do is find the right video for your needs, customize and post it. 
Conversion
Once you've built the brand awareness and created an engaged audience, it's time to go in for the sale.  Right before the holidays is the time to bring out the big guns with blast emails and social campaigns that offer limited offers and holiday discounts. It's no longer about awareness, it's about conversions.
When running a paid marketing campaign on social networks, you can check on your conversions as you go. If you're selling products online, the first thing you should do is analyze your conversion rate—are people successfully adding products to their cart and purchasing? What about on mobile? Check your statistics and make sure your overall conversion rate is above 2%, higher for targeted ad campaigns. 
Digital advertising
Organic traffic will only take your sales so far, and during the busy holiday season, it's a good practice to mix in some paid advertising to your social media efforts. When used correctly, Google, Facebook, and Instagram ads can drive conversions at reasonable costs for your business. Google Ads use keyword targeting to advertise to users, so you can be pretty sure somebody is already looking for your brand or product category. With social media advertising, however, you have a little bit more room to be creative—especially with video—so take advantage of your opportunity to show off your brand with eye-catching visuals. 
Don't forget to keep learning!
A lot goes into a successful marketing strategy so don't worry if there's something you don't know how to do.  Within the Holiday Marketing Planner, there are tons of resources to help learn how to run efficient digital advertising campaigns during the holiday months. Don't know how to create a Facebook ad? We got you covered. Can't figure out how to evaluate your campaign? Not a problem. Continuous learning is the true key to excellence so keep an eye out for the educational resources aligned with key advertising dates within the calendar and much more in the Promo Blog. 
So what are you waiting for? Use the strategy tips above in combination with the Holiday Marketing Planner to promote your most successful holiday season yet!