Video Creator
About The Position
As a Video Creator, you will be creating and conceptualizing ideas and transforming them into captivating short-form videos for both marketing and content purposes. Moreover, you will be working as part of a creative team in a fast-paced and dynamic environment to produce engaging video content on-demand.
We're Looking for:
Fluent in English
A storyteller with creative communication skills, especially through short-form video
Experience as a Video Creator / Copywriter / Designer in video or digital companies
A creative and innovative thinker, curious and open-minded
The ability to foresee and take action on social media and online marketing trends
Great eye for detail, aesthetics, and an understanding of the latest design trends.
The ability to pair footage and copy with great music
Video editing and design skills or background - an advantage
Translating business goals, product, and marketing requirements, research,, and testing insights into accurate ads and video collections to cater to our clients' needs.
The ability to collaborate Collaborating with other teams to create unique video products
Why is Promo the best place for you?
We have an awesome product. Our cutting-edge video maker is helping small businesses everywhere reach their goals.
We are up to date with our infrastructure (working on k8s envs is just part of our day, we eat up dockers for breakfast).
We work hard. We are constantly striving to discover new and innovative ways to improve and maintain our status as the world's leading video maker.
We love to have fun. We always enjoy each other's company (and good food, of course).
We invest in people. We consider each employee a long term investment and we see value in continuously nurturing and training them.
We are waiting for you! Send us Your CV and PORTFOLIO!
Apply for this position:
Promo.com is the #1 Video Creation Platform for Businesses and Agencies
What we do
We make creative videos accessible to all businesses, providing ready-made video templates, over 14 million premium video clips, curated licensed music and a user-friendly editor.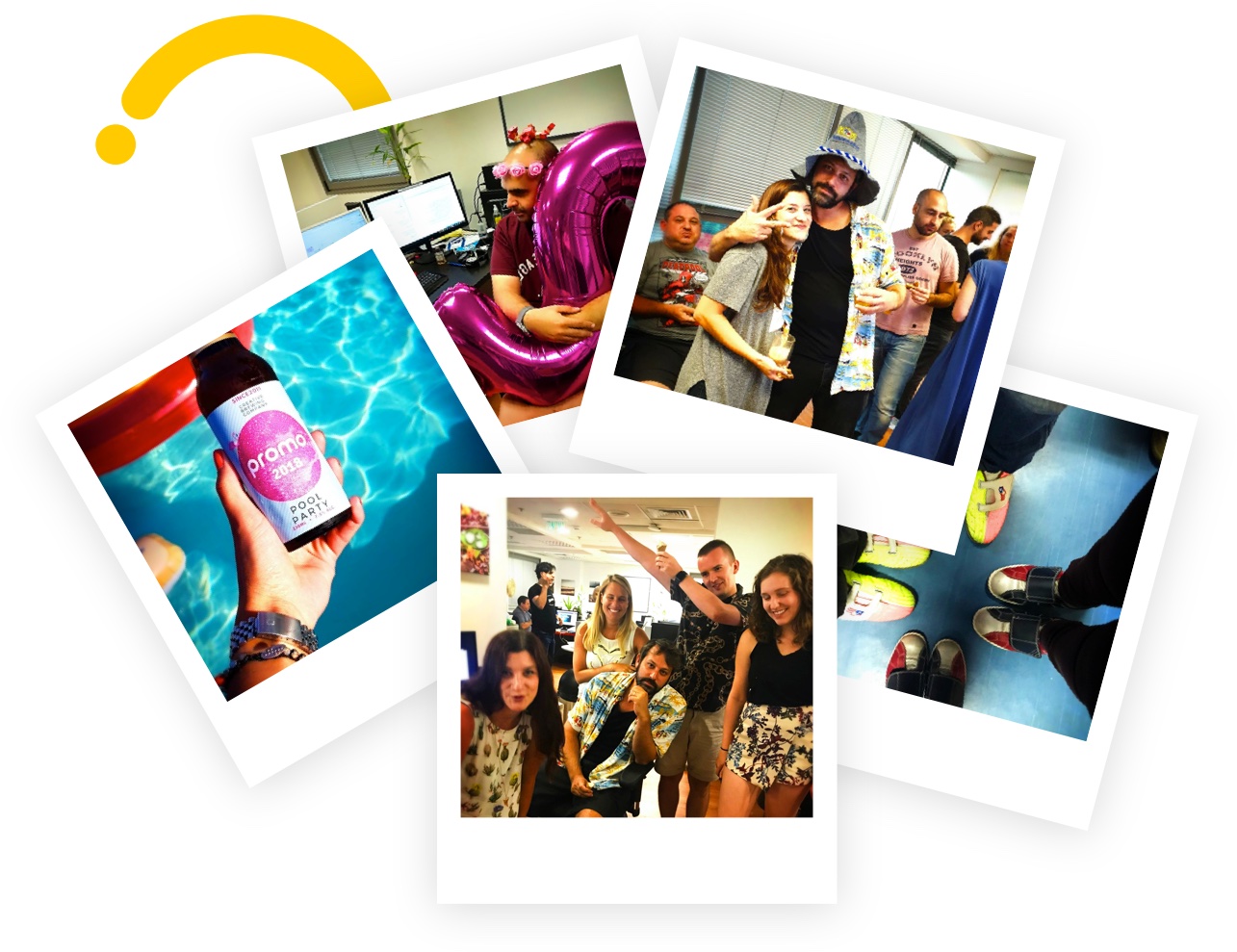 Promo.com Team
The Promo.com team is a creative and passionate group of professionals who bring their expertise and innovation to every project. We take pride in working collaboratively and constantly test and advance our efforts to remain industry leaders.