Senior Front End Developer
About The Position
Who we are
Promo.com is the #1 online video creation platform and at our core is the dedication to empower our customers to promote anything with the power of videos.
We believe in using advanced technology to build cutting-edge products and features that will help our customers reach their goals. This is an exciting opportunity to join our R&D team and play a key role in driving our leading products forward.
Who you are
At least 4 years of experience in developing front-end complex systems.
Experience in ReactJS - a must.
Deep knowledge of HTML5/CSS.
Deep knowledge of JavaScript vanilla and at least 1 popular framework/library.
Deep knowledge in at least 1 Module bundler (webpack, RequireJS, Browserify).
Experience in video product companies - Advantage.
Experience in animation - Advantage.
What you'll do
You will take on a meaningful role in Promo.com's Front End development and be a key member of our R&D team.
You will prototype, develop and perfect the next generation of apps, products, and features for Promo's services.
You will Develop in ReactJS, JavaScript and influence adoption of new Front End technologies and changes in the product.
You will work closely with our CTO, other engineers, and product managers and will have a huge impact on the product, technology stack and architecture.
Why Promo is the best place for you
We have an awesome product. Our cutting-edge video maker is a world leader in the field and impacts the businesses of our customers daily, helping them grow and reach their goals.
We work hard. We are constantly striving to discover new and innovative ways to improve and maintain our status as the world's leading online video maker.
We invest in people. We consider each employee a long-term investment and we see value in continuously nurturing and training our team members. We also understand the importance of family time and some "me" time and strive to achieve a perfect work-life balance.
We love to have fun. We truly enjoy each other's company and we love spending time together! For the time being, COVID is keeping us apart physically, but we do still meet up for virtual happy hours, coffee breaks, and more.
Legend has it that some of our best employees didn't 100% fit the job description. If you think that you're perfect for the job and meet all or most of the requirements - apply now
Apply for this position:
Promo.com is the #1 Video Creation Platform for Businesses and Agencies
What we do
We make creative videos accessible to all businesses, providing ready-made video templates, over 14 million premium video clips, curated licensed music and a user-friendly editor.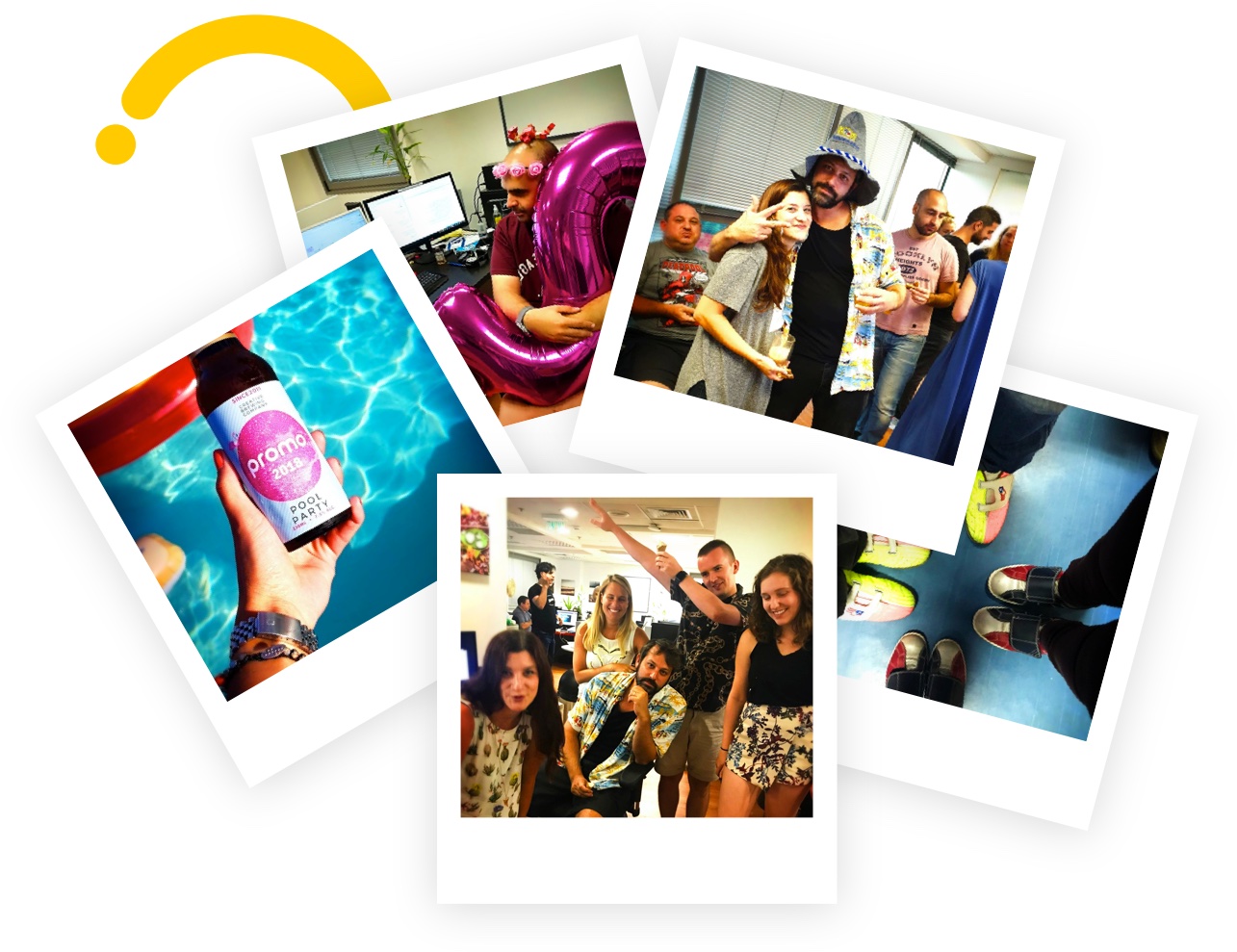 Promo.com Team
The Promo.com team is a creative and passionate group of professionals who bring their expertise and innovation to every project. We take pride in working collaboratively and constantly test and advance our efforts to remain industry leaders.