Talent Acquisition Specialist
About The Position
As Promo's Talent Acquisition Specialist, you will play a crucial part in the company's growth and success by leading the recruitment process, bringing in the best talent, and creating and supporting our company culture.
What will you do?
Your day to day responsibilities will include:
Responsible for the full-cycle of the recruitment process for all roles in Israel and abroad (Marketing, Product, R&D and Design positions).
Recruit top-notch talent and maintain a strong pipeline of candidates while executing a positive and meaningful process.
Develop and maintain innovative sourcing channels and recruitment campaigns.
Work closely and collaboratively with managers, communicating regularly, and ensuring high quality talent recruitment.
What do you need to succeed?
2-5 years of startup / high-tech recruitment / talent acquisition experience.
Advanced sourcing capabilities, including LinkedIn, social media and digital marketing channels, groups, etc…
Fluent English.
International/Global recruitment experience is preferred.
Remote/Hybrid experience a plus
Passionate about people, recruitment, and talent acquisition.
Self driven, flexible, result oriented and comfortable with a dynamic startup environment.
"Can do" attitude, proactive and a team player.
Why Promo
Our focus is to support your efforts and focus on achieving great results, and achieving (or exceeding;) our objectives.
We have an awesome product. Our cutting-edge video maker is helping businesses everywhere reach their goals, and we are working on something that will connect everything we've built to date and take it to the next level.
Our company is about people and the results we achieve together. It is also about video and creative content, that is connecting our world through every digital channel and is shaping our futures and opinions, and as was clear during the pandemic, helps businesses stay in business.
We invest in people. We consider each employee a long-term investment, and we see value in continuously nurturing and training our teammates. Together we'll support your freedom and autonomy so you can make the right decisions and do your best work. We're building smart, energetic, fun and extremely driven talented teams.
We believe in giving each team member room to grow, develop new skills and make a positive impact on the company and the surrounding people. That means supporting your professional and personal areas of growth, favorite NPOs, flexible vacation days and most importantly being open to your insights, feedback and suggestions.
Want to join us? Send your CV!
Apply for this position:
Promo.com is the #1 Video Creation Platform for Businesses and Agencies
What we do
We make creative videos accessible to all businesses, providing ready-made video templates, over 14 million premium video clips, curated licensed music and a user-friendly editor.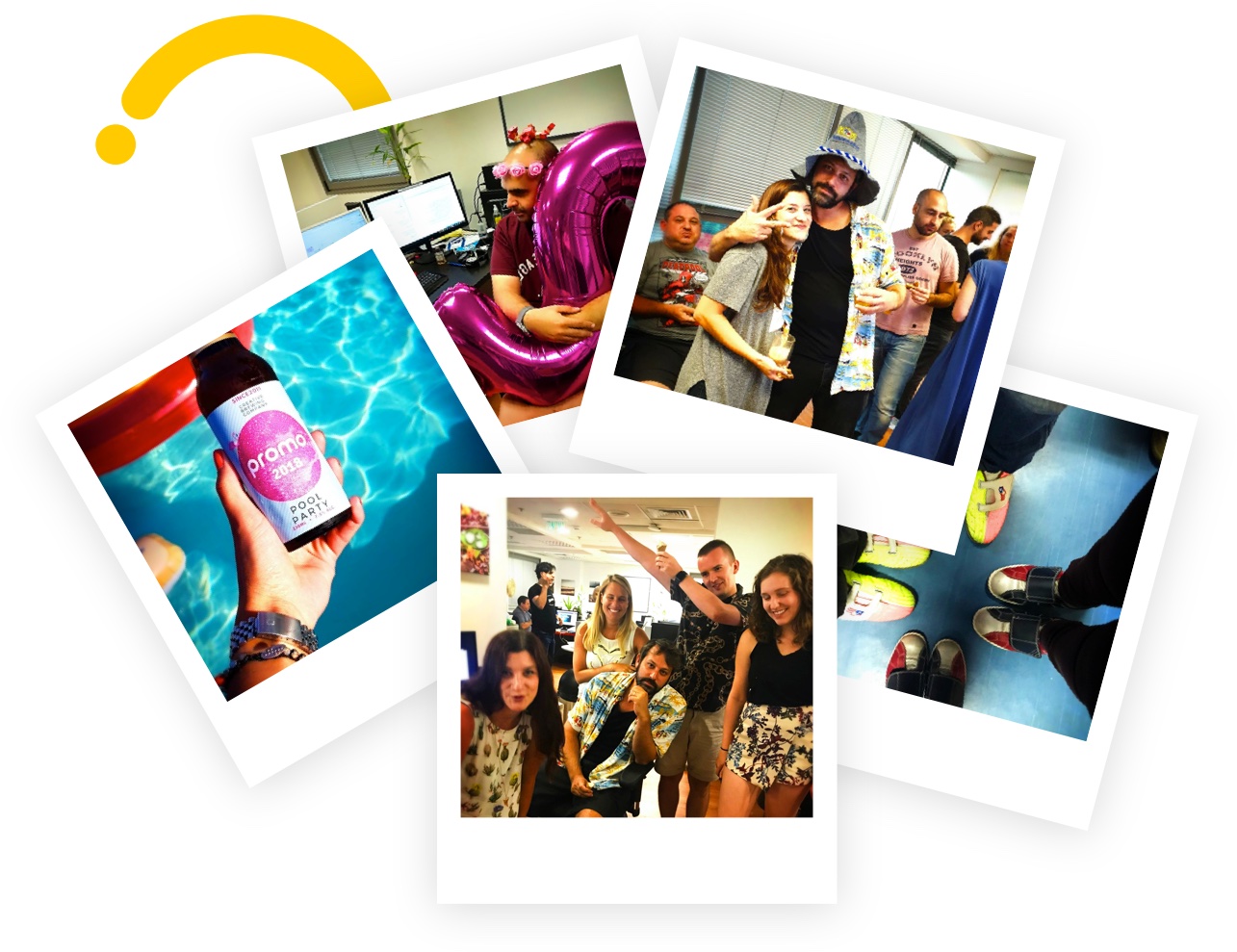 Promo.com Team
The Promo.com team is a creative and passionate group of professionals who bring their expertise and innovation to every project. We take pride in working collaboratively and constantly test and advance our efforts to remain industry leaders.