Senior Product Manager
About The Position
This is an opportunity to join our Product Team which own Promo's products' quality and delivery and have a great impact on the company and its growth objectives.
As a Senior Product Manager, you will:
work with talented cross-functional team members across engineering, design, creative, marketing, and more
do hands-on product work, as required
drive focus and speed within the teams to ship Promo's products
collect and analyze a wide range of inputs to identify opportunities to make sure your teams are always working on the most impactful things
define new metrics and KPIs to measure the product's health, what success looks like, and plans for improvements over time in alignment with the roadmap
understand the market, competition, and champion our users to create product strategies that will yield long-term success
communicate with key stakeholders and provide regular updates and detailed reports of all initiatives for all stakeholders and relevant teams
We are looking for:
5+ years of product management
excellent communications skills, and excellent English, as you're required to communicate daily with global teams and balance the needs of partners from different disciplines and teams
a doer with a proven track record of making an impact as an entrepreneur, leader, or product manager
top-notch product management abilities including roadmap building, wireframing, strategy crafting, and execution skills
experience in crafting product requirements based on user research and data
We offer:
full remote position
long term B2B cooperation
26 days of paid holiday in Poland
healthcare package in Poland
multisport card in Poland
casual atmosphere, great team of creative people
Why is Promo the best place for you?
We have an awesome product. Our cutting-edge video maker is helping small businesses everywhere reach their goals.
We are up to date with our infrastructure (working on k8s envs is just part of our day, we eat up dockers for breakfast).
We work hard. We are constantly striving to discover new and innovative ways to improve and maintain our status as the world's leading video maker.
We love to have fun. We always enjoy each other's company (and good food, of course).
We invest in people. We consider each employee a long term investment and we see value in continuously nurturing and training them.
Want to join us? Send your CV!
Apply for this position:
Promo.com is the #1 Video Creation Platform for Businesses and Agencies
What we do
We make creative videos accessible to all businesses, providing ready-made video templates, over 14 million premium video clips, curated licensed music and a user-friendly editor.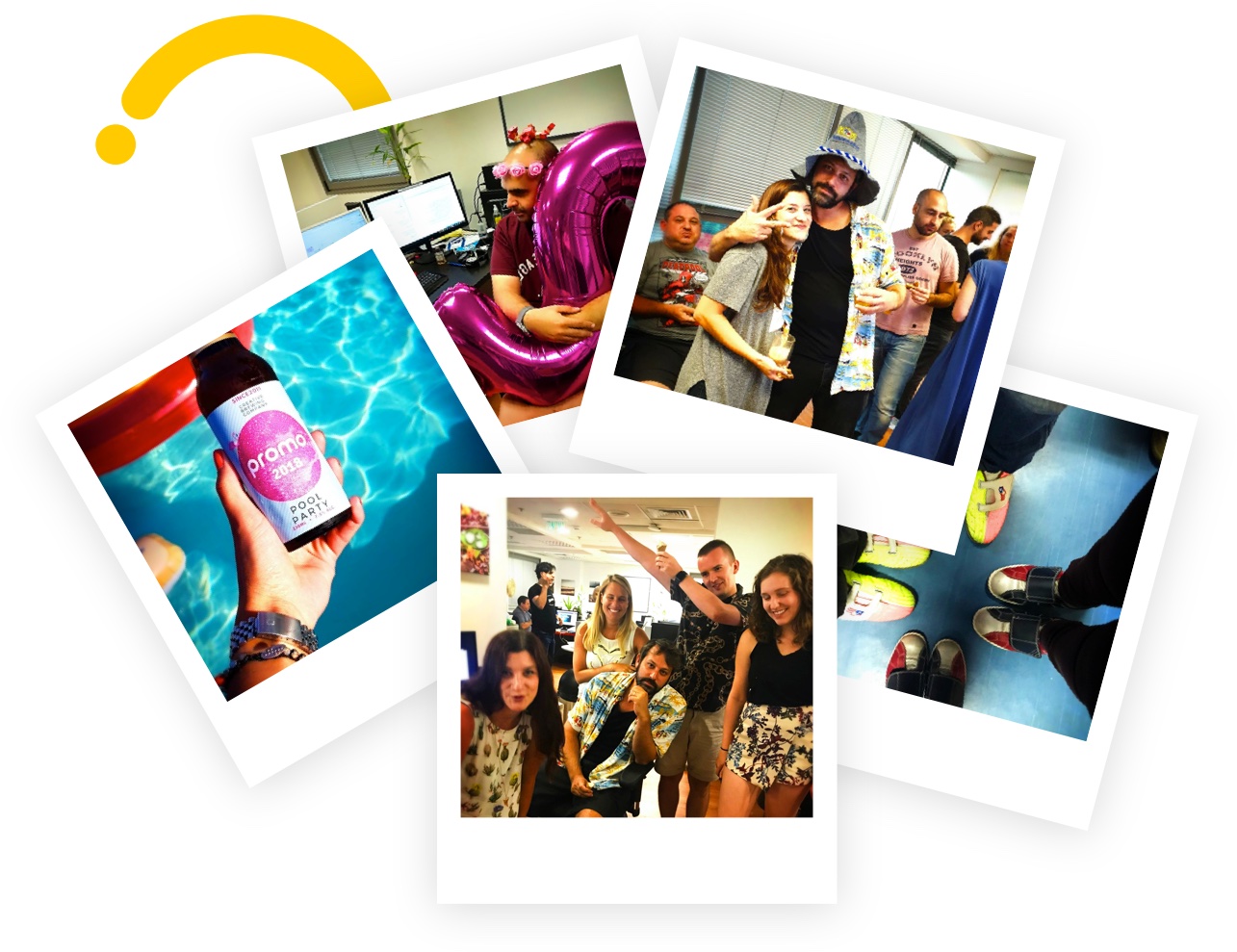 Promo.com Team
The Promo.com team is a creative and passionate group of professionals who bring their expertise and innovation to every project. We take pride in working collaboratively and constantly test and advance our efforts to remain industry leaders.