Social Media Marketing World is only two weeks away and we are so excited to be there for the first time.
For those of you who are attending #SMMW18 Conference in San Diego from February 28th to March 2nd, you may have seen the massive line-up. With so many great speakers and workshops to choose from, we decided to share our top choices on the schedule. We created a schedule that covers general know-how, social specific musts, content writing, Ad campaigns, customer service, and growth. 
Follow our session choices to ensure you make the most out of your 3 days away.
February 28, 2018
12pm
Speaker: Rebekah Radice
Entrepreneur, Author, Founder Radiant Media LA social media marketing/training firm for growth leaders. Speaker. Host Brand Authority Podcast. Success Multiplier. You can read more of Rebekah's works on her Blog HERE.
We can all agree that to succeed online you've got to create visuals that speak your unique language and attract attention. But visual content is often the last thought when creating a Blog or even an entire social media campaign. When creating any form of marketing content it's essential to have unity between text and visuals and between each asset and your greater brand. Make sure that you've got visual consistency and you're communicating your brand the best way possible.
2pm
Speaker: Josh Elledge
TV expert in 75 cities and 9 newspapers at Savings Angel.! He prides himself on being able to turn entrepreneurs into media celebs. And fun fact: he's a US Veteran.
It's essential to start back at the basics. Get media exposure far and wide with your social media content and cover all your bases straight from your socials. While this may sound like something that will "just happen" that's not quite how the social media platforms are working nowadays. It's not enough to publish great content, and not even enough to boost it a bit. To make a serious impact on social media when it comes to product launches and other PR worthy items, your strategy needs fine tuning. Learn more about traditional media in a digital age and grabbing attention on social and taking it beyond your posts. 
4pm
Speaker: Rich Brooks
A digital marketing master and author.
Start the conference off with a developed marketing strategy that follows these guidelines: Build, Attract, Retain and Evaluate. Believe it or not, you'll spend more (wasted) time on marketing efforts if you don't start with a clear vision for your marketing strategy. Ensure that your hard work will lead you towards defined goals right from the start by building out a comprehensive plan. Learn which questions to ask, who you should target and how to find your audience online and then create each content item to get you to those successes. To get you pumped up for this lecture, download a free chapter of his book, The Lead Machine: The Small Business Guide to Digital Marketing!
March 1, 2018
10:30am
Speaker: Viveka von Rosen
She's a LinkedIn Expert, Speaker, Trainer & Big Mouth. Co-founder of Vengreso.com  – the world's biggest digital transformation company.
LinkedIn is so much more than the job search tool it once was. It has become a  true content generating and community building platform for professionals in every field. The LinkedIn native video feature is becoming all the rage is snatching attention and showing creativity. Make sure you are getting the best results from this professional platform with tips on how to use LinkedIn and what video content works wisely.
Ready to create a video for your brand already? Make a professional video with Promo today and optimize your success on LinkedIn.
11:30am
Speaker: Rick Mulready
A master of Facebook Ads, podcaster on the topic of paid traffic and coffee snob. Listen to his podcast to get excited already.
You may have already heard the news about Facebook changing their algorithm and it's effect on businesses. While getting eyes on your Facebook content has become more challenging, video is still working better and better. Whatsmore, Facebook conversion optimization is your ticket in. Use your videos to get the exact results you've been hoping for. It's all possible once you learn the ins and outs of setting the right audience for campaigns. 
2pm
Speaker: Donna Moritz
Top 10 Social Media Blog 2015-2017 by Social Media Examiner and pro visual social media & content strategist. Learn to create visual content from her website HERE.
Are you looking to grow your Instagram audience and create visuals that will get you those likes? Of course, you are. Instagram is growing rapidly and is the perfect platform for brands with a strong visual identity. While on a private account it's a natural place to post photos of food and your beloved family, it's so much more for professional pages. Ramp up the growth of your visual content by understanding the how-tos of Instagram and ways audiences respond to different kinds of content.
3:05pm
Speaker: Andrew Pickering and Pete Gartland
Creative content marketing duo, YouTubers, authors, speakers, podcasters and small business advocates.
This fun marketing duo knows everything under the sun about Twitter. Have a blast, and get a slight kick in the rear end to move towards Twitter excellence.
Check out their dynamic YouTube channel and get pumped to meet them live.
4:10pm
Speaker: Logan Young and Dennis Yu
Logan is the co-founder of BlitzMetrics. He considers himself a Facebook ads geek, loves teaching young adults, and the author of Standards of Excellence.
Dennis is passionate about creating jobs through social lead gen and software. He's the of CTO BlitzMetrics.
No more excuses of a tight budget stopping you from creating the business you've been dreaming of and the social media presence that'll have people dying for more. This session is a must for every attendee (well, we think so). Get the most out of your Facebook money, even if that's one dollar.
See Dennis Yu and a handful of other marketeers chat about video marketing as you await their exciting lecture.
March 2, 2018
10:15am
Speaker: Shep Hyken
Shep Hyken is a customer service and experience expert, keynote speaker and NYT bestselling author. He helps companies deliver AMAZING customer service experiences!
We consider Customer Service an essential part of every growing business and should be considered across all departments. With more and more communication between businesses and users happening on social, prepare yourself by adding this into your marketing strategy. Curious to know our thoughts on excellent customer support?
Check out our recent Facebook Live all about creating WOW customer service experiences:

OR
Speaker: Mari Smith
A social media thought leader, top Facebook marketing expert, globe-trotting speaker and author of Mari like Ferrari.
We are pretty obsessed with Mari's content across Facebook and have already learned a great deal from watching her online ourselves. Meet the guru in person and understand her tips and why she's so obsessed with videos.
Get a first look at how actionable her tips are on Facebook where she discusses the Facebook Feed limitations and the value of doubling-down on video marketing.

11:15am
Speaker: Ann Handley
A jack of all trades, she's an author, marketer and Chief Content Officer waging a war on content mediocrity. Her new book is the WSJ bestseller, Everybody Writes.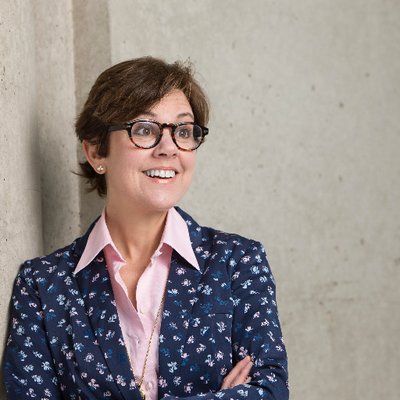 Content is still king! (Full-disclosure: this list was written up by the Promo content team). No matter how much you know about online tools and social media engagement philosophies, nothing succeeds without great content. Now you may say to yourself, yeah but I'm not a professional writer. We here ya! But worry not, just like singing, everyone can learn what makes copy great and apply it to your marketing efforts. Learn how to do quick copy that works.
1:30pm
Speaker: Zach King
We'll let Zach's incredible YouTube channel speak for itself!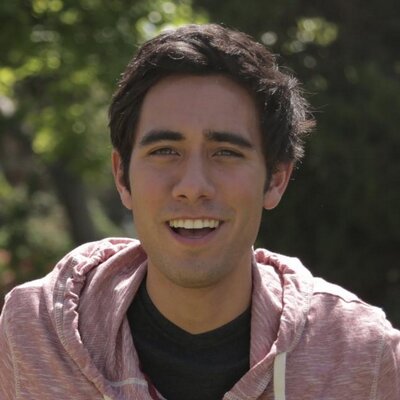 If you spend time on social media there's no way you missed videos from lecturer Zach King. His edited content goes viral time and time again. Get a look behind the scenes on how he's made such great videos and where he sees the trends moving in the future. HInt: personality and vision can take you very very far. Plus video, of course.
2:35pm
Speaker: Caitlin Angeloff, Kelley O'Brien, LaSandra Brill and Jay Baer
Caitlin is an ever SHIFTing e-marketer and social media maven with an affinity for all things on the Internet. She works at DocuSign to help rid the world of paper-based signatures.
Kelley is the Director of Social Media for Krispy Kreme (yum). She's a passionate social media, digital marketing, branding, PR and advertising master, a speaker and futurist.
LaSandra is the Head of Digital Planning & Insights at NVIDIA,  motivated by learning & trying new things.
Jay is a keynote speaker and emcee,  He's an NY Times best-selling author, President of marketing and social media customer service consultancy Convince and Convert.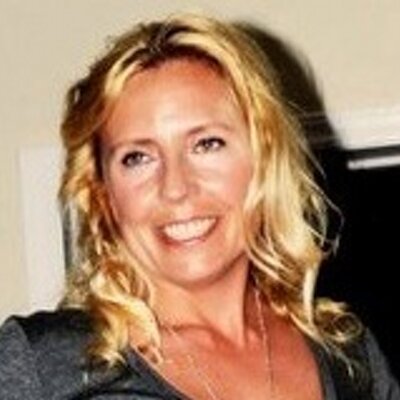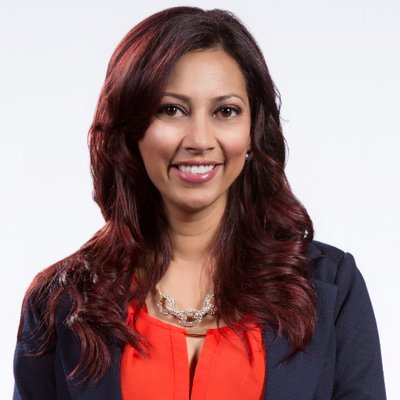 Now, this is what we call a dream team. If you're sneaking away to this conference leaving behind management still unconvinced of the power of social media, arm yourself with the key points as to why social is essential, requires focus and resources, and is here to stay. We could probably help prep you on this one. Repeat after me, "Social Media is the future. Social Media brings in customers. Social Media is the gatekeeper to every brand." Now go forth.
3:40pm
Speaker: Kate Ahl
Kate loves all things Pinterest! She offers Pinterest management, consults and more.
Outside of eCommerce, Pinterest is still the social media underdog. But it shouldn't be. Don't sleep on this powerful platform. Pinterest is more than the DIY mecca, and wedding and baby room image inspiration board of your dreams (though those are pretty awesome claims to fame). It could be the exact thing your business needs to attract a new and relevant audience. Get her 2016 Ultimate Pinterest Planner even before the lecture begins.
4:45pm
Speaker: Pat Flynn
A master teacher in creating opportunities to bring in a passive income online.
The most successful brands around the globe don't limit their work to customer service or small social media engagement, they attract super fans. These users can make or break every business, and you want superfans in your corner. Find your people and use these relationships to gain traction.He recently wrote a compelling Blog post, Five Truths About the Mindset of a Successful Entrepreneur. Read it and get inspired.
All The Time 🙂
Host: Joel Comm
Our buddy, he's a Live video marketing expert, keynote speaker, NY Times best-selling author, cryptocurrency evangelist and brand influencer.
Special shoutout to the host with the most, Joel Comm. As a loyal Promo ambassador and marketing master, we can't wait to hear all about his views on social media, new trends and likely a few funny jokes to spice things up. He'll be hosting Experts Interviews on the Plaza stage throughout the conference.
See Joel go through Promo over the holidays and all the fun he had making videos:
Not only are we going to learn from all of the incredible speakers, we'll also have our very own booth with videos streaming, music playing, treats and a super secret "battle" with seriously good prizes.
Remember, this is just the tip of the iceberg. You can also enjoy breakfast, lunch and dinner, group events, and of course the booths with top products to help your social media efforts. We will be eagerly awaiting meeting you in our booth at the Plaza. If you'd like to set a time to meet us in advance or if you're already curious on how to participate in our "Promo Video Battle" email VP of Marketing, Hila Shitrit at [email protected].